I have some business to finish up today, so I am taking the day off from building my Glencroft, but I thought I would list my dream dollhouses here. Someone on the Greenleaf forum posted their progress in building the Harrison. I'd love to get my paws on one of those. I wonder how much time it takes to build relative to the Glencroft.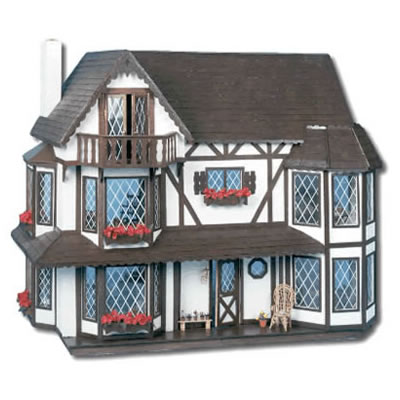 As you can tell, I love the Tudor style. Ever since I was a little kid, I loved the half-timbered look and wanted to live in such a house.
My dollhouse obsession has also allowed me to appreciate other forms of architecture. One of my favorites is Carpenter Gothic. Thanks to the Westville by Greenleaf, I am smitten with steeply pitched roofs, gothic windows and gingerbread.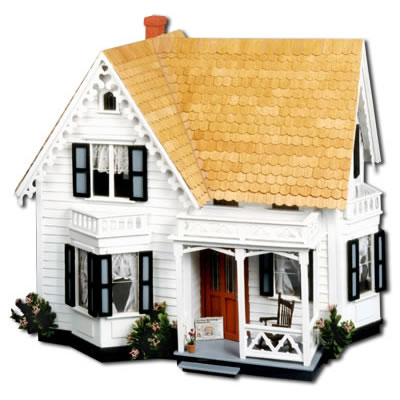 Here is a great link to photographs of real carpenter gothic homes, including the real Westville!
Carpenter Gothic Database
As you can see, I have other homes listed on the right hand side of this blog that I would love to have, but these top the list.
If you have favorites that you've built or dream homes on your wishlist, what are they?